We are now conveniently located in Central Islip, one block north of the Cohalan Court Complex on Carleton Avenue. We are a full service law firm with concentrations in Mediation, Matrimonial and Family Law, Wills, Trusts and Estates, Real Estate (both residential and commercial), Corporate and Business Law, Criminal, DWI, and Bankruptcy.
of counsel to Nieroda & Nieroda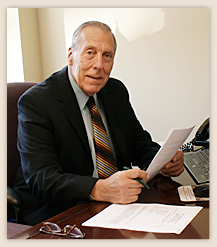 Daniel W. Nieroda, Sr., Esq.
Is a summa-cum-laude graduate of John Jay College of Criminal Justice with a B.A. and M.P.A. as well as a graduate of Touro Law School winning the prestigious NYS Trial Lawyers Association Sidney Tolmage Memorial Scholarship Award for Trial Advocacy. He retired from the NYC Police Dept. as a lieutenant. Served as a Suffolk County Assistant District Attorney assigned to the Domestic Violence Unit. He has maintained a private practice in matrimonial and family law for the last sixteen years as well as continuing his criminal practice. He has applied his sensitivity and experience in negotiating and mediating settlements for hundreds of clients in family and divorce as well as business and partnership matters.
He is also a member in the Suffolk County Bar Association, Suffolk County Women's Bar Association and the New York State Council of Family and Divorce Mediators.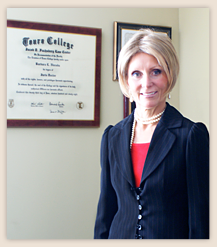 Barbara L. Nieroda, Esq.
Is a summa cum laude graduate of Dowling College and New York University with a J.D. from Touro Law School and the recipient of awards for excellence in trial practice and family law, Ms. Nieroda is an active member of the Women's Bar Association of Suffolk County and currently is an officer on their Board.
Ms. Nieroda was trained as a mediator with the NYS Council of Family and Divorce Mediators and has been active in Mediation since 1993. She has negotiated numerous family matters as well as corporate and partnership agreements.
Ms. Nieroda handles the Real Estate, Wills and Trust and Estate matters for the firm. She is an active member of the Suffolk County Bar Association, Real Property Committee and Surrogate's Court Committee.
She is also a member of the Suffolk County Bar Association, Suffolk County Women's Bar Association, NYS Bar Association and New York State Council of Family and Divorce Mediators. Also serves on the Governing Board for the Suffolk County Coalition Against Domestic Violence.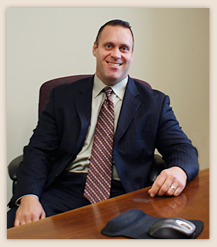 Daniel W. Nieroda, Jr., Esq.
Mr. Nieroda, Jr. specializes in Bankruptcy Law, Car Accident, Personal Injury Law and Veterans Benefit Law and has helped thousands of New Yorker's during his 15 years as an attorney in New York. Mr. Nieroda, Jr. has also mediated and brokered many corporate matters and represented corporations in Chapter 11. He has counseled and managed companies involved in U.S. and international real estate in legal, marketing, finance and development for over ten years. He has direct experience in almost every aspect of the industry, including finance, legal, title development, marketing and consulting.
Daniel W. Nieroda, Jr., Esq. is currently a Captain in the New York Army National Guard J.A.G. Corp. Mr. Nieroda, Jr. has served in the Middle East in Support of Operation Enduring Freedom as the Brigade Trial Counsel for the 42nd Combat Aviation Brigade. He has prosecuted UCMJ violations, represented the Army at Courts Martial, Administrative Separation Hearings and reviewed Article 15's and other Non-Judicial punishment. Mr. Nieroda, Jr. provides advice to Commanders on Rules of Engagement, Escalation of Force measures, the Law of War and criminal misconduct incidents
Education
J.D., TOURO COLLEGE JACOB D. FUCHSBERG LAW CENTER
B.S. FINANCE, SCHOOL OF MANAGEMENT, BINGHAMTON UNIVERSITY
UNITED STATES ARMY INFANTRY SCHOOL
THE ARMY JUDGE ADVOCATE GENERAL LEGAL CENTER AND SCHOOL
Achievements
U.S. Army Veteran: Operation Enduring Freedom, Secret Security Clearance, National Defense Service Medal, Army Service Ribbon, Medal for Humane Service to New York.
Corpus Juris Secundum Award in Contracts and Trial Practice, CALI Award in Contracts, Dean's List.
Series 7 and Series 63 Securities Licenses (1992-1996), Licensed Mortgage Broker in New York State (2002-2007).
Successfully completed the Judge Advocate Tactical Staff Officers Course (JATSOC).
If you are a potential debtor or creditor that is trying to better understand your alternatives, or you seek remedies available against creditors trying to collect a debt, call today.